Resort/Hospitality
Bringing together years of expertise and collective commitment to quality, Bigfoot Properties has established several suites, hotel and resorts in Cebu and in Palawan, Philippine. Each project leaves a legacy to the community. They are thoughtfully conceived, distinctively designed, exceptionally crafter and successfully marketed to bring value to both Bigfoot and the neighborhoods in which the reside.
In 2006, Bigfoot Properties built and managed the Casablanca Suites and Hollywood Suites both located at Bigfoot Media and IT Park geared towards providing luxury suites and residences for the international students and film enthusiast who frequent the area.
In 2010, Bigfoot Properties purchased two Resorts in the island paradise of Palawan- Deep Gold Resorts – White Beach and Deep Gold Resort - Port Barton. Located at the Northwestern side, the Deep Gold Resorts boast of breathtaking beach fronts with golden powdery sand and pristine azure waters.
Subsequent hospitality projects include the development of Casablanca 2 at Mactan, Cebu. Over the next 5 - 7 years Bigfoot Properties intend to develop hotel resorts and other multi-use projects in - Imuruan Island, Rizal Avenue and James Bond Bay all located in Palawan.
Bigfoot Center Suites
Distinctive location for our guests who will appreciate Bigfoot Center Suites convenient location in the central business district of Cebu. Unwind in comfort, enjoy the city view in our spacious 30m² guest room...

read more >>
| | |
| --- | --- |
| Property Type | Size |
| Resort/Hospitality | 7200 sq.m. |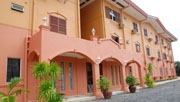 Casablanca Gardens 1
Your home away from home situated conveniently in the heart of Mactan Island in Cebu. The Casablanca Gardens I has 68 fully furnished rooms of roughly 22 SQ.M in size. The Hotel has proximity to the airport and Cebu's beach resorts and within a short distance from the shopping centers and financial ..

read more >>
| | |
| --- | --- |
| Property Type | Size |
| Resort/Hospitality | 1500 sq.m. |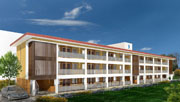 Casablanca Gardens 2
Distinctively styled rooms at Casablanca Gardens II. Each residence is luxuriously furnished by our expert team from Designs, blended together to create a stylish and harmonious living environment to welcome you home every time...

read more >>
| | |
| --- | --- |
| Property Type | Size |
| Resort/Hospitality | 2100 sq.m. |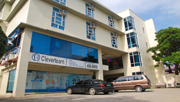 Cleverlearn Residences
With its central location, Cleverlearn Residences is within easy reach of most tourist attractions and business addresses in Cebu. The hotel has a total of 82 well-appointed rooms designed with the guests' comfort in mind. Located in Cebu's #1 Hollywood Blvd., Cleverlearn Residences offers ro..

read more >>
| | |
| --- | --- |
| Property Type | Size |
| Resort/Hospitality | |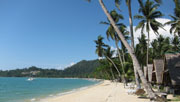 Deep Gold – Port Barton
Compromise elsewhere Deep Gold Resort-Port Barton, a relaxing refuge in the island paradise of Palawan. Located at the Northwestern side, the Deep Gold Resorts boast of breathtaking beach fronts with golden powdery sand and pristine azure waters. A postcard setting without the hassle of a tourist cro..

read more >>
| | |
| --- | --- |
| Property Type | Size |
| Resort/Hospitality | 6,338 sq.m. |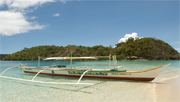 Deep Gold – White Beach
Where the forest meets the beach The Deep Gold-White Beach is a secluded sanctuary where the forest meets the beach in a tranquil retreat. A welcome forest solitude from the jungle of city life, this resort is nestled between a lush woodland and a sprawling beach cove which you can enjoy solely in all its spl..

read more >>
| | |
| --- | --- |
| Property Type | Size |
| Resort/Hospitality | 245,075 sq.m. |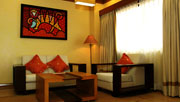 Hollywood Suites
Come and experience the tranquil and breathtaking accommodation at Hollywood Suites. The spacious rooms, from 36 SQ. M to 50 Sq. M, in Hollywood Suites offer an oasis of comfort and luxury in the middle of paradise. With modern facilities, lounge areas at the Tiki Bar or at Fashion One café at the ..

read more >>
| | |
| --- | --- |
| Property Type | Size |
| Resort/Hospitality | 1400 sq.m. |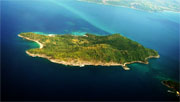 Imuruan Island
Escape Here. Surrounded by stretches of white sand beaches, pristine blue water, sweeping ocean views, exotic coral reefs and a gorgeous mountain rainforest in the interior, Imuruan island offers ultimate peace and tranquility along with all the ingredients for an island paradise. The sprawling 103-..

read more >>
| | |
| --- | --- |
| Property Type | Size |
| Resort/Hospitality | 1,039,170 sq.m. |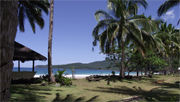 James Bond Bay
Palawan is popularly known as the "Last Frontier" pointing to Borneo and is also located just north of Malaysia's Sabah island. It is the largest province in the Philippines with an area of 1.5 million hectares and has 1,769 islands and islets. Bigfoot Properties has over a million Sq. ..

read more >>
| | |
| --- | --- |
| Property Type | Size |
| Resort/Hospitality | 1,023,655 sq.m. |
Lumambong
Lumambong is in the Northern part of San Vicente. With its beautiful white sand beach "Lumambong Beach", it is certainly one of the most attractive areas in this region. The beach stretches over 1.5 km along the crystal clear waters of the South China Sea. Palm trees and coconut groves embedded in..

read more >>
| | |
| --- | --- |
| Property Type | Size |
| Resort/Hospitality | 127,450 sq.m. |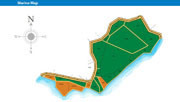 | | |
| --- | --- |
| Property Type | Size |
| Resort/Hospitality | 193,618 sq.m. |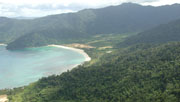 | | |
| --- | --- |
| Property Type | Size |
| Resort/Hospitality | 325,490 sq.m. |